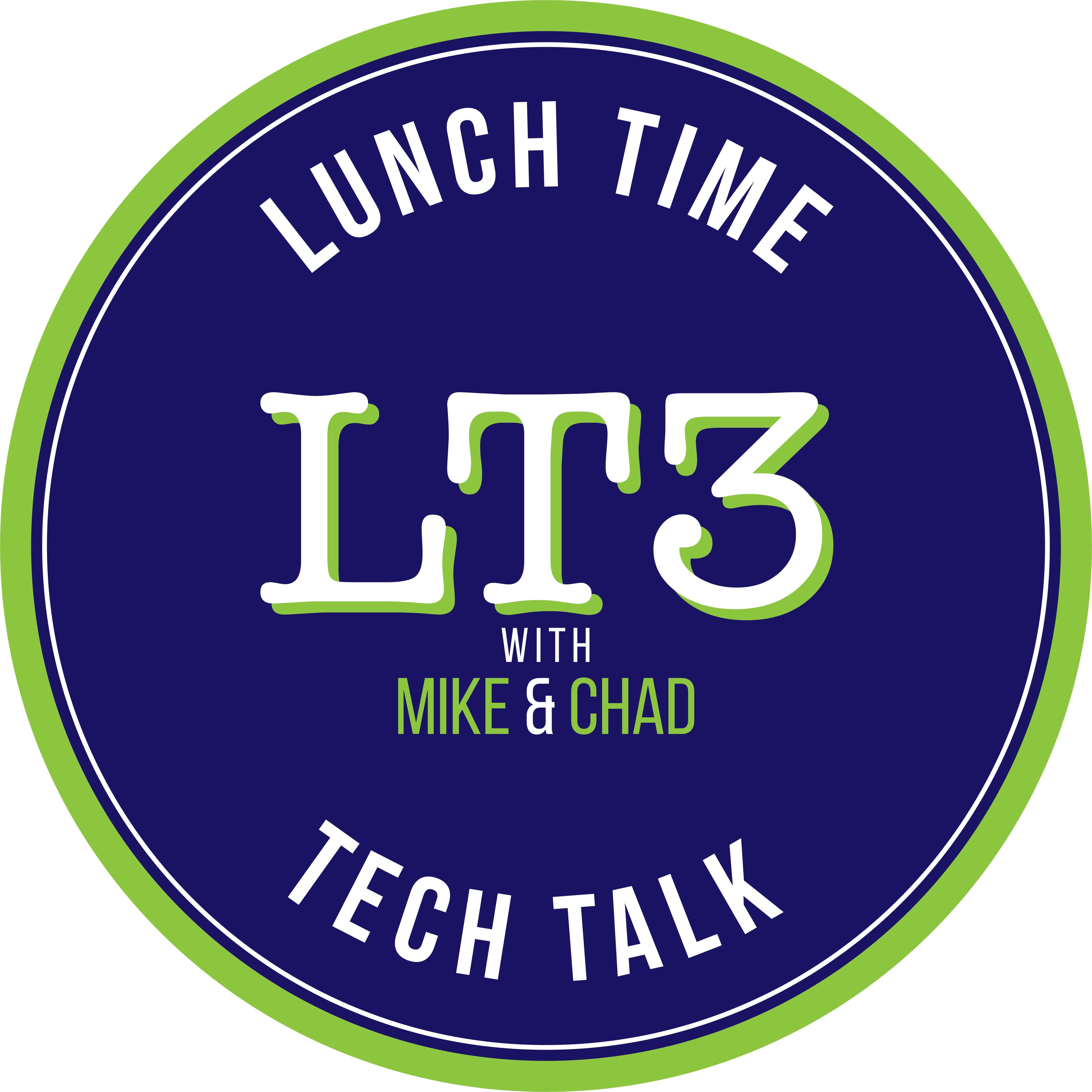 In this episode, Mike and Chad talk about Zwift, Samsung security and facial recognition, the Apple event, WWDC, Crazy Tech, and of course, take their normal detours.  If you don't already know, Zwift is a super fun way to ride your bike indoors on a platform that feels a lot like a multiplayer video game.  There are other platforms out there, but Mike and Chad enjoy this one the most.  There is a social aspect that you can't really find anywhere else, and the developers at Zwift are constantly building new worlds and new ways to make you suffer.
Find us on the web at www.LunchTimeTechTalk.com
and Patreon.com/LunchTimeTechTalk
Find us on social media at:
Twitter @LunchTimeTechT1
Instagram @LunchTimeTechTalk
and Facebook Facebook.com/LunchTimeTechTalk
Footnotes
The Difference between a Smart Trainer and a "Dumb" Trainer
How does Zwift Calculate my Speed???
The Ultimate Zwift Setup (overkill or just right?)
Find the best setup for you (cause isn't that what really matters)
Samsung Facial Recognition is VERY Hackable