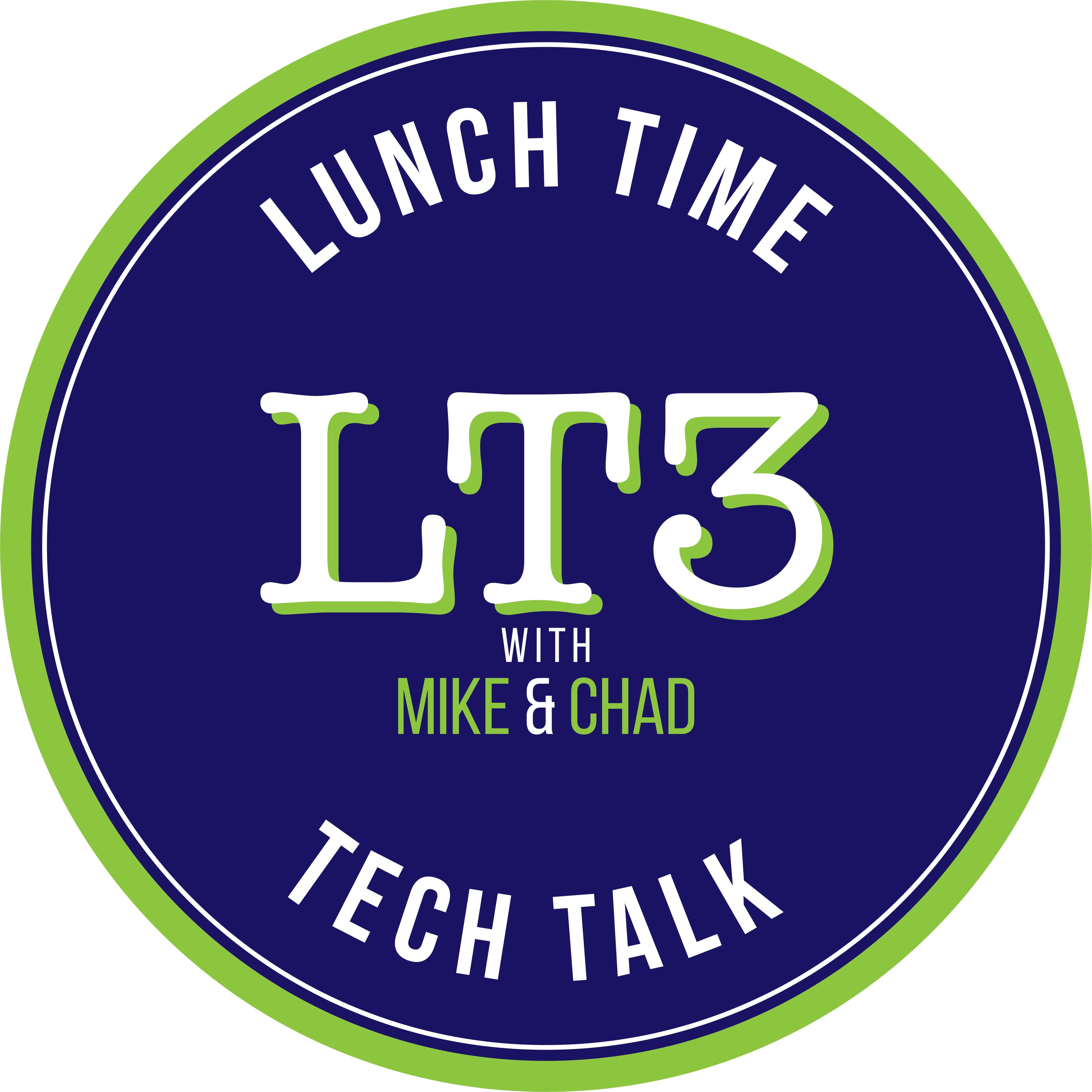 Episode 3: Apple Event Rumors
Episode Notes
In this episode, Mike and Chad talk about rumors of the upcoming Apple event, previous March announcements, potential subscription services from Apple, Airpods, iPads, iPods, the Apple TV dongle, Crazy Tech, and of course, take their normal detours.
Find us on Twitter @LunchTimeTechT1
on Instagram @LunchTimeTechTalk
and on the web at www.LunchTimeTechTalk.com
Footnotes
1. iPad announcement - 1/27/10
2. iPhone SE announcement - 3/21/16
3. iPhone 5c & 5s announcement - 9/10/13
4. March 2018 - Education event plus announcement of 9.7" iPad w/ pencil support
5. What does the Apple pencil do?
6. "It's Showtime" March 25, 2019 - Special Apple Event
8. Smart TVs track your viewing habits
9. Apple expected to unveil streaming service at March event
10. Rumors swirl about subscription based gaming platform from Apple
11. $15 extra per month for HBO on Hulu
12. Nomad Base Station - $119 (Airpower Mat Alternative)
13. HyperJuice Airpods wireless adapter
14. Airpods 2 with biometric sensors???
16. K-Ci & JoJo - "Crazy" released 3/2/2001
19. Add Lunch Time Tech Talk to your Alexa skills